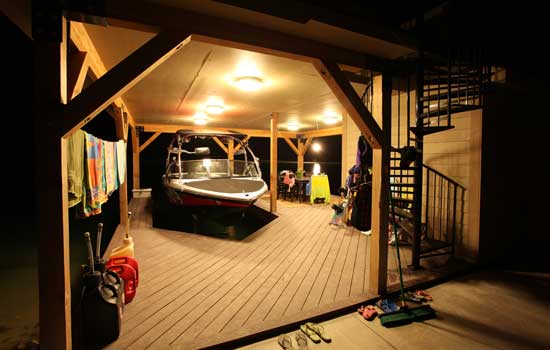 Private Boat Dock
Private Boat House
Boat House
Each of the 19 home lots
come with a two level, private covered boat house and hydraulic boatlift. The lower level design includes a boat slip, 8x10 foot storage room, and an open area large enough for a patio table and chairs.
The upper level serves a dual purpose. It provides shade and protection below and a sunning area above. An attractive spiral staircase accesses the upper level. The hydraulic boatlift provides safe, convenient boat storage ideal for easy lake access.
Ultimately, the functionality and comfort of the house design will allow you to fully utilize and enjoy your lakes.